What does internet and banking have in common with the humble carrot cake and cream cheese icing? They are both a damn good match made in heaven!
One trick that has helped me greatly when it comes to saving money is making internet banking work to my advantage.
Many large financial institutions give customers the ability to set-up an automatic transfer of money from one bank account to another (this can be for any bank account) through online banking. This gives you the ability to set up a regular transfer of money from an everyday account, to your goal account without one swift 21st-century-houdini-like-skill.
If you have read the article on your savings conscience, why not set your goal and organise a direct transfer of a certain amount every time you get paid?
So how do you make this magical banking hoo-doo work?
1. Log-in to your online banking account
2. Go to 'transfer' section if transferring money to an account with the same bank
OR
2a. Go to 'payment' section if transferring money to an account with another bank
3. Fill- in how much you want to save each pay
4. Choose to start the transfer 2 days after you get paid (this is just incase a public holiday delays your pay by a day) 
5. Choose the option to make is a "recurring payment", then how often you want it to happen (if you get paid every 2 weeks then make it fortnightly!)
6. Sit back and...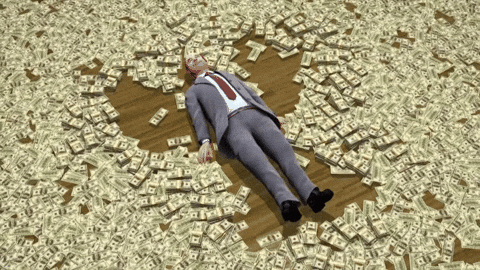 **The above instructions are based on one bank, most will have similar processes but may differ slightly**
Please reload