You know how Christmas is super fun?! Well you know what isn't fun? Building terminology!!
Crack open the wine, get out your notepad because I'm going to try my damnedest to make this topic as fun as winning the Christmas cracker battle at lunch.
Base price: To best explain this, think of a Christmas tree with absolutely nothing on it, leaning on its side. THIS my fine friends, is what symbolises the base price (cue blank faces, staring off in to the distance). The price the sales consultant tells you doesn't include:
- Site costs
- Upgrades 
- Bushfire Attack level costs
- Rock removal
- Council Fees
Site Costs: These are the plastic feet at the base of the tree (or alternatively, if you're more of the "nature type", the dirt in the pot). It's ugly but essential. This basically covers the cost of running the work site (legitimately talking about toilets), fencing, right up to the cost to level your land so it can be built on. The biggest factor which will affect your this cost will be the 'fill and fall' of your land (see below). Some building companies will give you a variable amount, others will make it fixed.
Upgrades: When I think of upgrades, I think of super fancy/shiny door handles. This was before I realised what builders considered to be upgrades. I pitied all those people who spend thhoouussaaannddsss of unnecessary moolah on door handles. That was until I realised that not one, but many building companies consider FLOORS to be an upgrade. That's correct, you get a slab people! A cold, hard, unpolished concrete slab. I will be writing a few articles about the specifics of upgrades for new builds but moral of the story- upgrades to a new build are as essential as ornaments on a Christmas tree.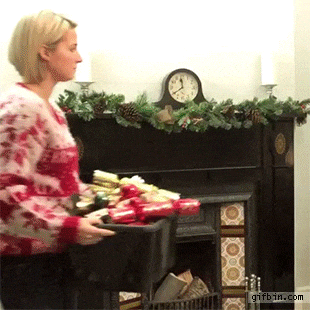 Bushfire Attack Level (BAL) costs: This is completely dependent on where you're planning on building but be aware that you may be required to pay more (about $3-5k) to upgrade the bushfire protection rating of your house. Click here to check the map and find out if it might be an issue! Even if you don't want to check- have a look at the website anyway- it's the closest thing to a throwback to a website from 2002.
Rock removal: Ever stubbed your toe on your Christmas tree? Yeah, neither have I but it's the closest thing I could come up with to symbolise the pain of having to pay for the removal of rocks from your site- this is an extra few thousand dollars but again, every company is different.
Fill & Fall: When you buy land, there is an engineering report available which details how flat the land is. When discussing with building companies, they recommended keeping the fill/fall of the land to under 1 metre- in fact, some building companies refuse to build on your land if the fill/fall is too high. I will be writing an article about how to work this out in the next few weeks so stay tuned!
Hope this helps more than the new three pack of socks you received for Christmas last year! 
Please reload